We Believe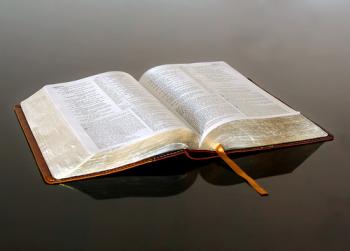 We believe that the Bible is the inspired and inerrant word of God.

We believe that all mankind is sinful from birth and condemned to eternal death if left to its own devices.

We believe that God is a loving God and sent his Son to suffer and die for our sins.

We believe Jesus, born of a virgin, became true man, lived a perfect life, and suffered and died for our sin.

We believe that trusting in Jesus as our Savior, we receive the undeserved gift of eternal life in heaven.

We believe that we are to go into all the world and spread this Good News.
---
As WELS members, we are all Christians but we come from diverse backgrounds and walks of life. We struggle with a variety of doubts and worries, yet we all share one thing in common—the peace that comes from trusting Jesus as our Savior. Let us share that peace with you—
in our own words.